| | |
| --- | --- |
| | |
| This is a photo of Coal in early 2003. Photo by Bob Bertram. | |
This year has been one that has been filled with ups and downs, a long bout with the economy and jobs lost and life tough for everyone. Those of us that have dogs, know just how truly lucky we are to have those dogs.
The story I'm about to relay is true. This is probably at least a 10 on the Kleenex meter. The song that is playing in the background is one that I have listened to for the past several weeks. Craig Morgan, in his October 2008 album, That's Why, offered this track called, Ordinary Angels. After you have read this story, you will know why this song is so appropriate to Coal's story.
To all of you who have shared in this miracle of Coal, you have my undying support and love.
December 25, 2008 – I received this email from Bob Bertram who is Coal's owner on Christmas Morning before heading to church with my mom -
*********************
Coal is in some serious trouble. Yesterday I went to get him for his mid day walk and he was very listless and shaking all over. I called the vet and they were just leaving the office and suggested that it might be a muscle pull or something and that I should do the aspirin thing and call them if he wasn't feeling better in a day or so.
Well, I knew by looking at him that he was in some real trouble, so I ran out and yanked a seat out of the van and headed for the emergency animal clinic.
He really looked rough and I thought I might lose him on the trip there, but he hung on and at the emergency clinic the got right to work and x-rayed him pronto. Turns out he has a collapsed lung. They are not sure why. There is no apparent trauma, he has not been out of the yard so he has not been hit by a car or anything... there are several things that can cause this type of lung problem.
They have pulled about five liters of air out of his chest twice now and last night they put a chest tube in to try to keep the air out and see if the lung will stop leaking. They are calling his condition guarded.
They said he is doing okay this morning and are hoping that some time will help him get through this but the are also saying it is very iffy as his vitals are stable now but have been erratic.
So, we will let you know how he progresses today. We are hoping he can rally in the next 12 to 24 hours.
BB
*********************

When I returned from church, I posted this email to my setters-l discussion group:

*********************
Good morning, everyone and Merry Christmas to all of you -
This morning, before leaving to go to church with my mom, I had received a very sad email from Bob Bertram who co-owns my beloved Coal with me.
Coal is Ch. Amethyst's Black 'n Time, JH who is very, very ill. The problem is that his lung has collapsed and they have taken large quantities of air off of it. I spoke with Bob this morning and Coal is very sick. They really do not know what's causing this. He is stable but his vitals have gone up and down.
Coal is my very special boy from a frozen semen breeding out of Chipper and Ice. In fact, it was 6 years ago this Christmas that Bob gave Coal to his son, Mike, for Christmas. Bob is a talented artist and made a cut out of a puppy photo of Coal and put it in Mike's stocking and said, " All you get for Christmas is a lump of Coal."
If there is a Christmas miracle to be had today, I pray that it's for Coal to recover.
Thanks everyone for the zen for Coally Wolly.
*********************

In the intervening time, Bob had posted something to Facebook. A setters-l person and Gordon owner himself, had read my post.

*********************
Peggy and All,
Thank you for the information regarding Bob Bertram and his Gordon Coal. I ask that the Setter-L list and the Tartan Gordon Setter forgive me for any misuse of their venues in posting this information.
Bob and I have been "Facebook" buddies for a little while so I got in contact with him right away. Bob is faced with some very serious Vet bills and is liquidating anything he has that has value to save Coal. Time is obviously critical here.
For those of you who do not know Bob, he is a gentleman of the first order, an extremely accomplished artist who specializes in dogs, an avid outdoors man and a man who is obviously very much in love with his dogs.
With Bob's permission I have copied a posting from Facebook with some of the things he is offering for sale or discount.
I just got off the phone with Bob and he said in addition to what is listed below he will let some of his prints go at bargain basement prices.
This man is doing all he can to save his Coal. I told him that I would pass the message along to all the setter people. I told him setter people have big hearts and I was sure that you folks would come through for this gentleman in his hour of need.
I have attached a copy of Bob's web site so you can judge the quality of his work for yourselves: http://bertramgallery.com
Subject: Coal

I hope this email finds you well after celebrating a great Christmas.

Our Christmas eve was interrupted by a health crisis for my male Gordon Setter, "Coal".

He suffered a collapsed lung and we are still unsure of the cause of it. We almost lost him that day.

He has since become more stable and we are facing a big problem. If he is going to pull through he will likely need to have some surgery. Perhaps a CT scan prior to that. These expenses are unexpected and steep for us.

My wife has made it clear that the cost for the surgery and CT scan can't be a credit card buy. Things are tight with the kids in college and all.

So my only hope is to get a cash infusion to allow me to save the dog. If this fails I will probably have to put the big guy down, which is heartbreaking to me and our son who has raised this one from a pup.

So here's the deal. If anyone wants to do a "pay up front portrait" of their dog I will give you a 25% discount off of my going rates and move your project to the front of the line.

I also have another approach which is a painful step but one I am willing to take. I have a couple of very nice shotguns which I will part with in order to raise the money for this situation...

A Merkel 147EL in 20 gauge and a DeHaan 20 ga. O/U with gorgeous wood and engraving that really is gorgeous and deep.

Anyone interested in either of these guns can call and we can discuss them.

Thanks guys and gals,
Wish us luck here.

Best Regards,
Bob Bertram

This is a desperate situation and I know that all you setter folk will make me proud. Jim MacWalter (MA).
*********************
Jim then followed with an email for people to send contributions for Coal's care.
*********************
Bob's email to me today (December 27, 2008) was shared with the setter community by Jim MacWalter and it goes like this:
*********************
Bob Bertram requested that I repost this email from him to all his "Guardian Angels"
Yesterday, December 26th was the most incredible day I have had in my life with dogs. Our male Gordon Setter, Coal, was a Christmas gift to our son 6 years ago. He got "Coal" in his stocking. So the Christmas holiday has been extra special for Coal and Michael ever since.
On Christmas eve day shortly before noon I got Coal for his mid-day walk. His breathing was fast, shallow and labored. He was shaking all over. After a quick call to our vet office, (closed) I carried Coal to the van and headed to a local animal emergency clinic. The staff rushed him into the back and began working on him while I waited in a small room hoping for the best, bracing myself for the worst.
To compound all the emotion and worry I was concerned that this was going to be a double whammy. I thought we might lose Coal and we certainly didn't have money for a huge vet bill with a tuition payment note laying on the kitchen table and with our quarterly tax payments due.. Things were tight this year. My wife Linda and I had in fact decided a few weeks ago to forgo Christmas gifts to each other this year. It has been a rough few months.
So there I sat and worried and waited. When the news came back that he had a collapsed lung I was in shock. What could cause this? The vet had a few ideas, but the x-rays gave a limited amount of information. The vet laid out the options and costs. I knew we didn't have the cash to save Coal at this time, but I couldn't bear to let him die on Christmas Eve. So I OK'd treatment and sat and hoped and worried and paced the floor.
They got him stabilized and there he would remain for a while resting. They had suctioned out over five liters of air from his chest and he was still filling up with air. A chest tube was inserted and they said all we could do at this point was to keep the air from building up and hope it would stop leaking from the lungs.
In the wee hours of the morning of December 26th I was unable to sleep so I drove to the emergency clinic to check on Coal and spend some time with him.
He was looking good and strong. The chest tube was keeping the air out of his chest cavity, but the air was still leaking from his lung into his chest. The situation was dire. He was not improving. Once the chest tube was removed it would only be a matter of time before he would die. The vets gave me the name of a specialist who they thought could save him. They estimated the cost for me and I almost broke down right there in the clinic.
I got home and began to panic. How could we save him? How could we let him go? The agony was awful. I sent some emails out to some old friends and some new ones making them aware of the situation. The events that occurred as a result of those emails was nothing sort of a miracle to us.
The thousands it was going to cost to save Coal were a hurdle I didn't see how we could get over. My wife and I agonized over the situation. She took the role of the rational keeper of the bank statements I took the role of the tunnel visioned dreamer. I sent some emails out to friends and some past clients on a hope and a prayer that perhaps someone would want to prepay on a big painting project and I offered up my two treasured shot guns for sale.
These guns had been given to me by good friends in exchange for paintings and they mean a lot to me for that reason.
I decided to go to the specialist to at least discuss the options. The costs were out of reach but I had to know. I was not ready to just give up since Coal had battled so hard to this point to hang in there.
My cell phone rang a minute before my consultation with the surgeons. It was a client and friend who has been one of the biggest supporters of my career. He is passionate about dogs and loves collecting bird dog art.
"What do you need?" He asked, "A miracle." I replied. "No I mean how much, I want you to get your dog well. What will it take to fix him?" he inquired.
At this point I broke down and sobbed. With this call Coal was being saved. I was moments away from having to make the terrible decision, and in an instant Coal now was given a chance to live. I wept out of control. "The check is in the mail, Bob. We'll talk about a painting later. You get your dog fixed."
I headed back to get Coal from the emergency clinic and start the whirlwind of CT scans and decisions. Upon my arrival at the emergency clinic I was informed there had been several hundred dollars contributed to help offset some of the fees for saving Coal. Some were from folks I knew, some from folks I didn't know, the most generous was from someone who wished to remain unknown. Again I wept. So many good people out there. A man I had just met via the Internet, a guy I had never seen face to face, had helped start a flow of support to save a dog he had never seen. Don't try to tell me that setter people are not special people. I know it now for a fact.
I drove Coal back to the specialist's office. He made the trip OK but was needed care when we arrived. The chest tube needed to be hooked up again.
He was prepped and a CT scan was done. The surgeon saw a suspicious area on his right lung. She was not sure, but her instincts led her to gamble that this was the area we needed to have fixed if Coal was going to survive. She would have to go in laterally rather than the traditional way to go into the chest. The green light was given and she began to work her magic...
I waited nervously. Then the call. He made it, she fixed his lung. Only a small portion of lung was needing to be removed. He was doing fine.
More tears. I had run the gamut of emotions in the last day. Despair, hope, worry, sadness, joy, disbelief, love. It had been a roller coaster of emotion.
To those who have been a part of saving Coal I can't thank you enough. You people are amazing.
What I want now is for those good angels to stop and save it for the next dog in peril. The amount we owe now will not be a burden we can't get past.
My friend who came through for the cost of the surgery and CT scan is going to get one hell of a painting. I will paint a masterpiece to pay him back.
As for the rest of you. I don't have the words to thank you enough. This has been the most amazing Christmas miracle ever for our family. My wife and I and our children, especially our son, can't thank you enough. My wife is stunned at how people came through to save the day. It was a Christmas miracle and I will never forget this Holiday season. It is the best one I have ever had.
Thanks to all of you who saved our beloved Coal. I can't express how grateful we are.
Bob Bertram
*********************
So…..as I prayed and hoped on Christmas Day. for a miracle for Bob and Coal, it did happen. And….it took "ordinary angels."
Ordinary Angels – Craig Morgan

Seems like almost everyday
Trouble carries us away
And sometimes when we hurt we all need to be saved
Every time I'm in too deep
Someone always rescue me
It's like heavens sending down the help that I need
Life's like a chain sometimes it breaks
We all need a hand when we fall from grace

It could be someone walking down the street
A stranger on a bus
A little kid on his way to school or any one of us
We all got a little superman ready to take flight
And save a life oh save a life
Take a look around and you'll see ordinary angels

The world can make you feel so small
Steal your dreams and make you crawl
And break you till you got you got nothing at all
When you're in that dark place and you need that embrace
You know love is never too far away

It could be a waitress at coffee shop you never saw before
A soldier that's just coming home from fighting in the war
We all got a little superman ready to take flight
And save a life oh save a life
Take a look around and you'll see ordinary angels

It could be someone walking down the street
A stranger on a bus
A little kid on his way to school or any one of us
We all got a little superman ready to take flight
And save a life oh save a life
Take a look around and you'll see ordinary angels

*********************
Thank you everyone. You have my sincere thanks and gratitude for helping a dog that I am happy to have bred and co-own. One that I love so very much.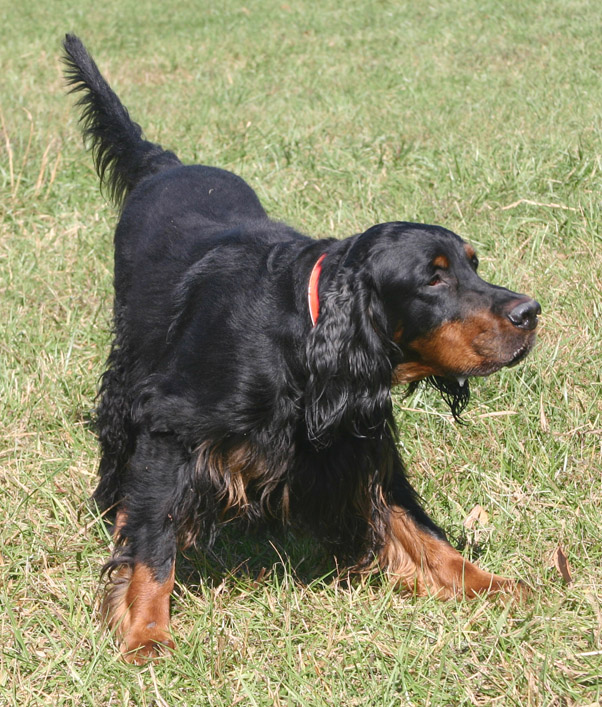 One of my favorite photos of Coal. Photo by Bob Bertram.